Blue Ridge Creamery was founded by Christian Hansen in late 2015.  After a year in business, it became clear that there was a solid market for our hand-crafted cheeses, but that it would take more more and labor to scale to a level that it would be sustainable. At about the same time, Charles LaPrade was a partner in a local farm-to-restaurant distributor, which had started to help with selling BRC cheeses across the Upstate of Carolina. Though that business was eventually shuttered, Charles and Christian had developed a shared vision of what Blue Ridge Creamery could be, eventually forming a partnership. 
And the rest, as they say, is history.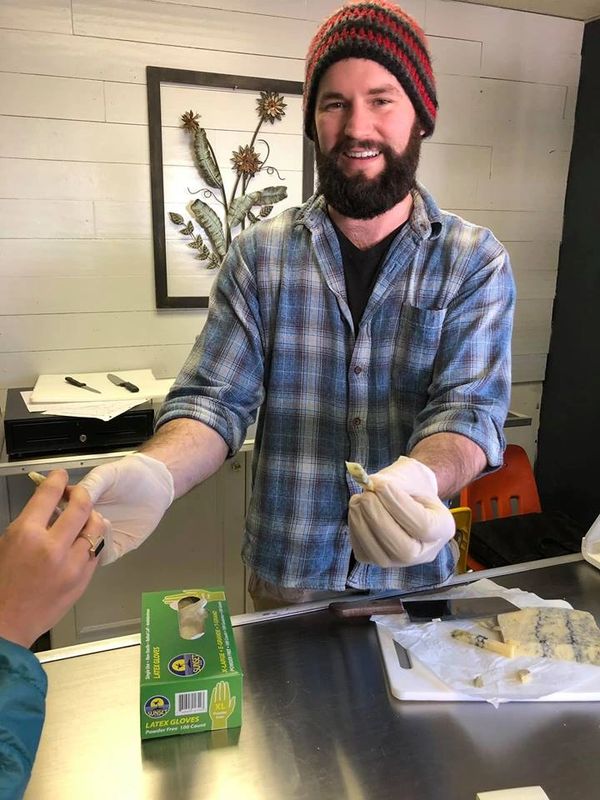 Charles LaPrade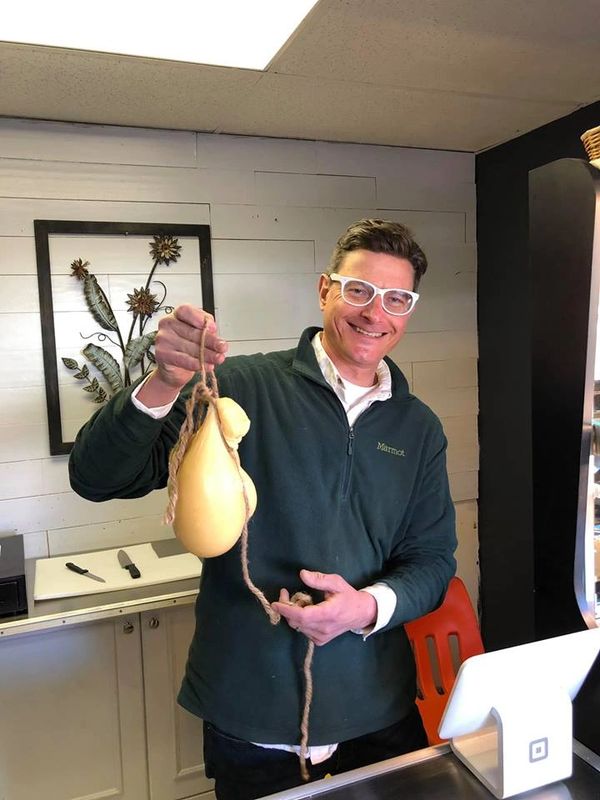 Christian Hansen
But a bit more background.....
Christian's journey in cheesemaking started as a hobby while work for Dell in Austin, TX.  His instant passion for the craft was grounded in part by a sense of ancestral connection; his grandfather and great-grandfather both operated creameries in his native Denmark.  In 2015, Christian left behind the corporate world to follow his passion.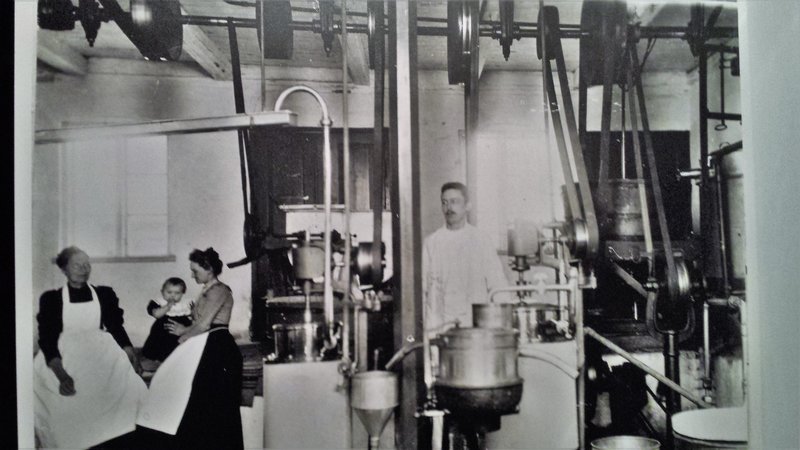 Christian's great-grandfather (standing) at his creamery in Kalundborg, Denmark circa 1901.  The baby is his grandfather, 
Richard Jacobsen, pictured below by a giant butter churn.